Theming¶
Learn how to customize your app's color scheme.
Set initial theme¶
To set the theme, set theme=Theme(mode, accent) when creating the app's View().
mode sets the color scheme for prose, and accent sets the accent color for UI components.
For light mode, set mode to one of light (default), light gray, light slate, light zinc, light neutral, or light stone.
For dark mode, set mode to one of dark (default), dark gray, dark slate, dark zinc, dark neutral, or dark stone.
light is shorthand for light gray, and dark is shorthand for dark gray. The colors gray, slate, zinc, neutral, and stone indicate the text color. The background color for dark mode is automatically chosen for you.
accent must be one of red, orange, amber, yellow, lime, green, emerald, teal, cyan, sky, blue, indigo, violet, purple, fuchsia, pink, rose, slate, gray, zinc, neutral, or stone.
Switch themes dynamically¶
Call view.set(theme=Theme(...)) to change the theme dynamically.
The example below switches between light and dark modes.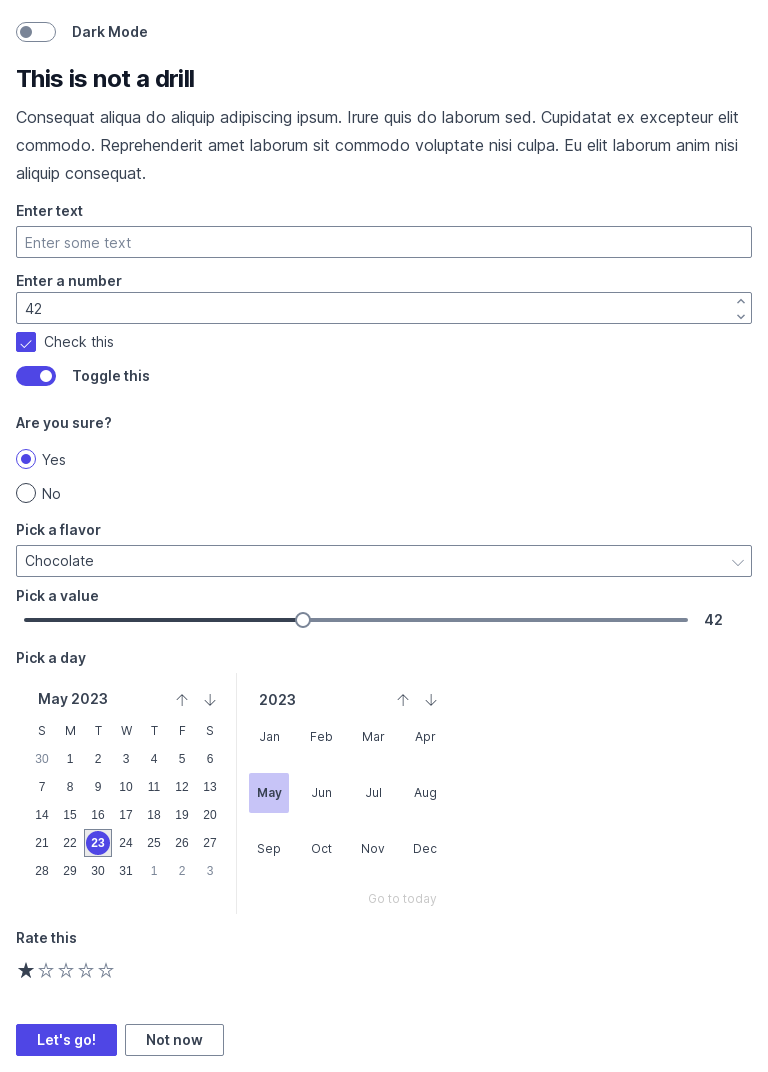 Prose color sampler¶
The example below shows all the prose theme variations.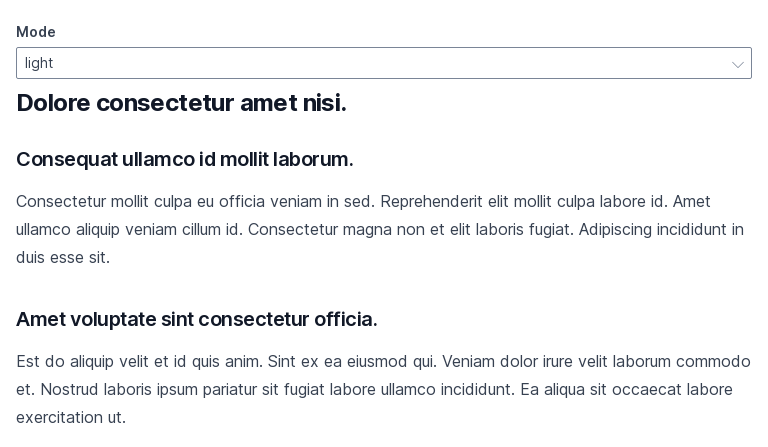 Color palette¶
Use the following code to reproduce the entire active color palette for reference.
Accent color styles¶
To apply the active accent color, use accent as the name of the color.
For example, if you've set the theme's accent color to indigo, you can use bg-accent-500 instead of bg-indigo-500 to change the background color of a box.
Accent color sampler¶
This example provides some sample themes that you can use in your own app.